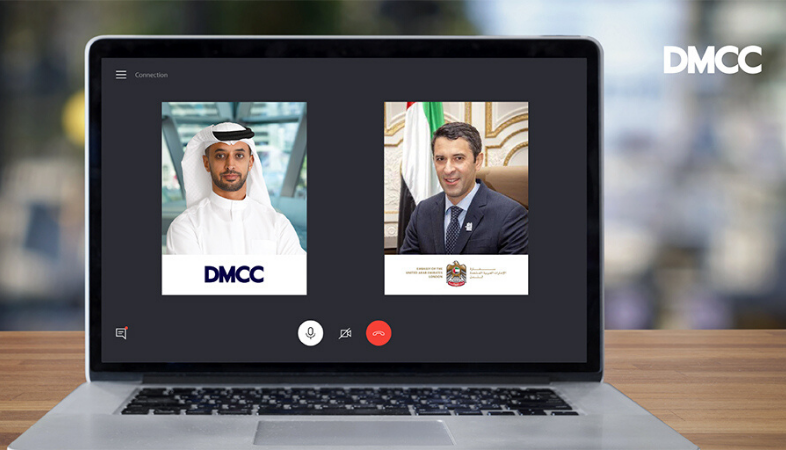 DMCC's Executive Chairman and Chief Executive Officer and UAE Ambassador to the UK commend efforts in the UAE and UK to stem the spread of COVID-19.
His Excellency was briefed on DMCC's latest initiative to support businesses in Dubai.
Virtual briefing held days before DMCC's Made For Trade Live London online event.